Get Expert Advice
Not sure about your condition?
Actinic Keratoses Treatments Include:
Everything you need to know
Actinic keratoses are small scaly patches of thickened or rough skin that usually develop in people over the age of 40 in response to years of sun exposure. Actinic keratoses are usually harmless but can be itchy and feel rough to the touch, their appearance can also cause embarrassment particularly when on the face. Actinic keratoses may turn into squamous cell carcinoma, a form of skin cancer, so it is important to get them checked and treated if required.
Alternative names: solar keratosis, sunspots, sun damage.
Actinic Keratoses are caused by sun damage from long periods of sun exposure, both natural and artificial. As they result from cumulative sun exposure over many years, they are more commonly found in older people. They are found predominantly on skin that experiences the most sun exposure such as the face, ears, hands and lower legs. Individuals who have fair skin and eyes and who burn easily are particularly at risk. They are not hereditary, however some of the risk factors such as fair skin do run in families.
What are the symptoms of Actinic Keratoses?
It can sometimes be hard to tell if you have actinic keratoses so it is worth checking with a consultant dermatologist if you are worried. Patches of actinic keratoses are usually rough to touch and range in colour from pink to brown. They can measure anywhere between 5mm and 30mm in width and can be thick and raised from the skin. They are often sore or itchy. If an area of your skin which resembles these characteristics starts to bleed, hurt or rapidly change in appearance or size, this may indicate that it is progressing toward squamous cell carcinoma, a form of skin cancer, and must be assessed by a consultant dermatologist as soon as possible. View actinic keratoses images below.
actinic keratoses images: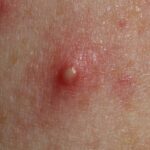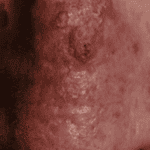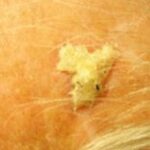 actinic keratosis treatment Options
If you are worried you may have actinic keratosis, book a consultation with one of our consultant dermatologists who will be able to assess your skin and discuss treatment options with you. Stratum Dermatology Clinics offer an annual skin cancer screening and mole check service to monitor activity of any sun damage. Discover more about skin cancer screening and mole checks here.
Due to the risk of progression to skin cancer, it is generally advisable to treat actinic keratoses by removing it from the skin. This can be done through a range of techniques including creams, Photodynamic Therapy which uses a photosensitive cream and a light source, Cryotherapy which uses liquid nitrogen to freeze the lesion or Cutterage and Electrocautery which uses a small blade to remove the cells.
Frequently Asked Questions
Please fill in this form and one of our team will give you a call back to arrange a consultation with one of our expert dermatologists.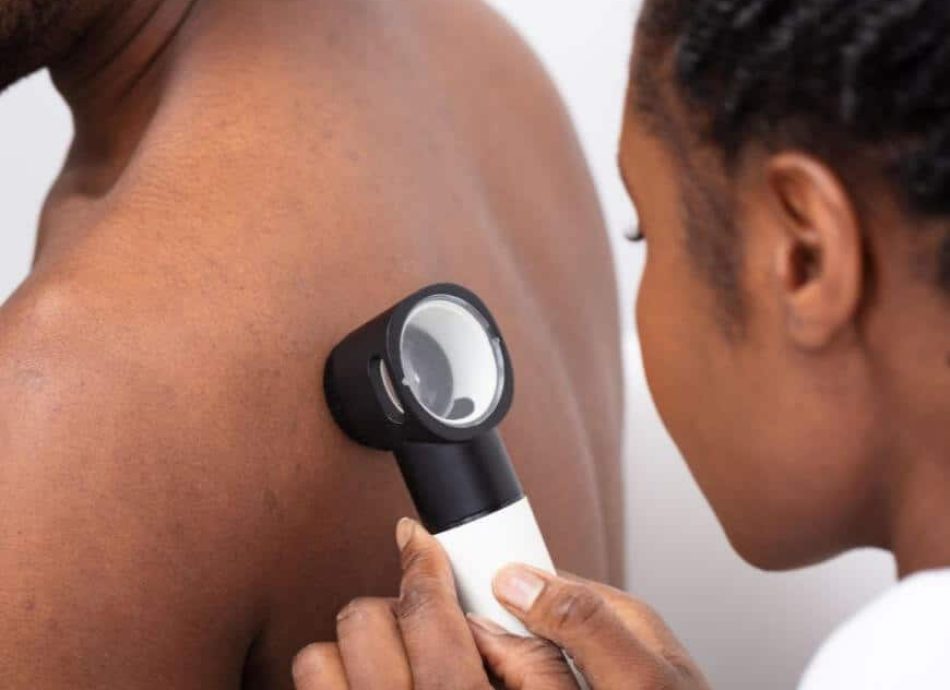 Why Treat Your Actinic Keratoses at Stratum Dermatology Clinics?
Skin cancer is the most common form of cancer in the UK, with over 400 people being diagnosed every day. Early detection of skin cancer, through examination and regular monitoring of moles, saves lives and if caught and treated early enough there is a 100% chance of survival. Our professional team of dedicated cancer specialists can provide you with the reassurance of a correct diagnosis.
We work with leading experts in the field of dermatology to ensure you have the best experience and actinic keratosis treatment. Stratum Dermatology Clinics are regulated by the Care Quality Commission, are part of the British Association of Dermatologists and are top-rated by patients on Doctify so you can assure safe and effective actinic keratosis treatment with us.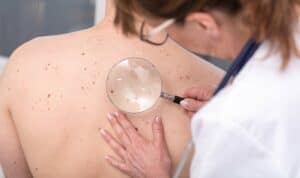 WHEN SHOULD I WORRY ABOUT A MOLE? A mole is a coloured spot on the skin which is made up of a cluster of cells known as melanocytes which are responsible for producing the pigment in your skin. Sometimes these melanocytes grow in a cluster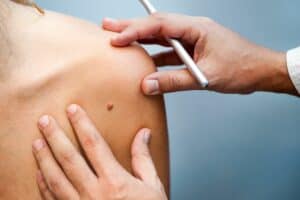 WHAT ARE THE COMMON TYPES OF SKIN CANCER? There are three main types of skin cancer, basal cell carcinoma (BCC), squamous cell carcinoma (SCC) and melanoma. The first two are both known as non-melanoma skin cancer and are the most common varieties. Non-melanoma skin cancer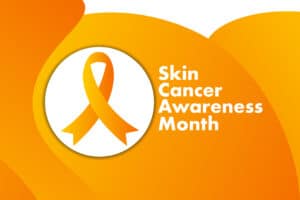 SKIN CANCER AWARENESS MONTH. Skin cancer awareness month takes place every May with the aim of raising awareness of the dangers of unprotected sun exposure and educating on the ways skin cancer can be prevented. During skin cancer awareness month, the British Association of Dermatologists