Everything you need to know.
A mole is a small coloured spot on the skin which is made up of a cluster of cells known as melanocytes which are responsible for producing the pigment in your skin. Occasionally these melanocytes grow in a cluster instead of being spread out which results in the formation of a mole. Moles can develop into melanoma skin cancer which is why it is vital they are checked regularly so they can be removed if necessary. Depending on their location and position, some moles can cause feelings of self-consciousness and embarrassment. Here at Stratum Dermatology Clinics we use safe and effective methods to remove both benign and precancerous moles.
HOW CAN MOLES BE REMOVED?
Moles can be removed in different ways, depending on the location and appearance of the mole. The treatment options available to you will be discussed during your consultation with one of our consultant dermatologists. If you'd like to find out more about our mole-checking and removal services, please get in touch and we'll be happy to answer your questions and book you in for a consultation. Some of the treatment options for mole removal at Stratum Dermatology Clinics include:
FREQUENTLY ASKED QUESTIONS
Most moles are completely harmless, but it's important to check your skin regularly so that you can spot any changes in size, shape, or colour early and get them checked out.
The things to look out for when you're checking your moles include:
Colour: Uneven colours or changes in colour; most moles are just one colour, but melanomas are made up of lots of different shades.
Size: Healthy moles don't generally change size, so if you notice a mole getting bigger it's important to have it checked out
Edges: Most moles are usually circular or oval with smooth edges, so if your mole develops a rough or uneven edge it could indicate something more serious
Irritation: Most moles will sit on your skin and not cause any problems, but if they turn red, start to itch, bleed, become inflamed or crusty see a specialist
A change in the size and shape of your moles doesn't necessarily mean that you have developed melanoma; there are a variety of other reasons why your moles may be behaving that way. The most important thing to remember is to check your moles regularly, and if you are worried about any of your moles make an appointment to see a member of our team of dermatology specialists.
We recommend an annual review of your moles to identify any changes which may have occurred since your last appointment. However those at risk of skin cancer might need to be seen more frequently than this. We will send you a reminder to book your annual check. If you notice any changes to your moles between appointments, please contact us to book a mole check appointment.
During your consultation with a consultant dermatologist, your mole will be assessed and the right treatment option will be recommended for you. This will depend on the assessment and location of the mole.
Please fill in this form and one of our team will give you a call back to arrange a consultation with one of our expert dermatologists.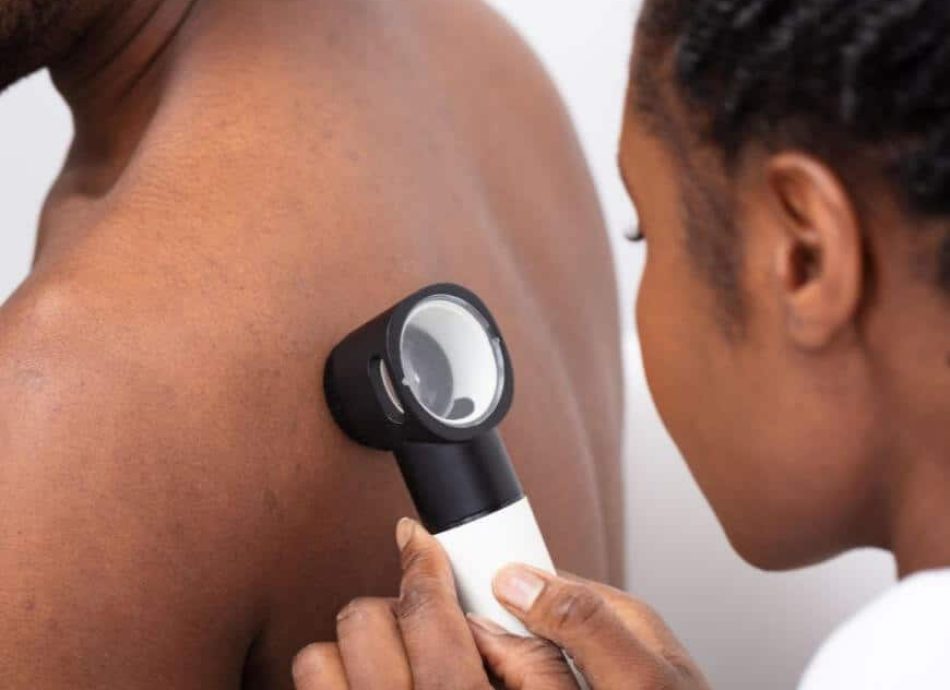 WHY GET YOUR MOLES REMOVED AT STRATUM DERMATOLOGY CLINICS?
Skin cancer is the most common form of cancer in the UK, with over 400 people being diagnosed every day. Early detection of skin cancer, through examination and regular monitoring of moles, saves lives and if caught and treated early enough there is a 100% chance of survival.
We work with leading experts in the field of dermatology to ensure you have the best experience and treatment. Stratum Dermatology Clinics are regulated by the Care Quality Commission, are part of the British Association of Dermatologists and are top rated by patients on Doctify. Both Stratum Dermatology Clinics and the consultants who work here are recognised by the main healthcare insurance providers.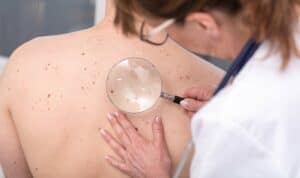 WHEN SHOULD I WORRY ABOUT A MOLE? A mole is a coloured spot on the skin which is made up of a cluster of cells known as melanocytes which are responsible for producing the pigment in your skin. Sometimes these melanocytes grow in a cluster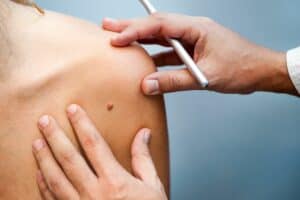 WHAT ARE THE COMMON TYPES OF SKIN CANCER? There are three main types of skin cancer, basal cell carcinoma (BCC), squamous cell carcinoma (SCC) and melanoma. The first two are both known as non-melanoma skin cancer and are the most common varieties. Non-melanoma skin cancer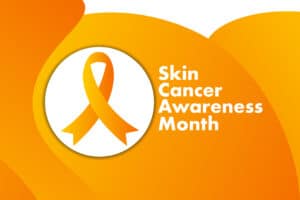 SKIN CANCER AWARENESS MONTH. Skin cancer awareness month takes place every May with the aim of raising awareness of the dangers of unprotected sun exposure and educating on the ways skin cancer can be prevented. During skin cancer awareness month, the British Association of Dermatologists