Get Expert Advice
Not sure about your condition?
Everything you need to know about thread lift treatment
This revolutionary treatment is used to address loose, saggy skin around the neck, crow's feet lines and frown lines. It produces an excellent eyebrow lift, along with lifting and tightening the jawline.
Thread lift treatment, or Fine Thread Lifting (FTL), is a popular technique making use of PDO (polydioxanone) biodegradable threads to combine the benefits of the permanent thread lift technique with that of superficial contour threads to minimise the side effects of older techniques.
WHAT DOES THREAD LIFT TREATMENT DO?
Fine thread therapy combines traditional thread lift principles of inflammatory response and new collagen formation of western medicine with principles of needle rotation and mechano-transduction of acupuncture.
The fine threads used are made of PDO and are a lot finer than cog threads at 0.05-0.4mm in diameter. The threads are placed in the subcutaneous layer, activating a natural wound healing effect and resulting in:
Increased collagen formation
Tissue adhesion
Increased anchoring around the PDO threads
Increase in fat breakdown
Decrease in cellulite
Tighter, lifted skin
Reduced pore size
Reduction of fat in the double chin and neck areas
Performed under local anaesthetic, the procedure takes between 45 minutes for one area to 90 minutes for the full face. To minimise the risk of bruising, the threads are positioned by using a blunt cannula. For a full-face procedure, you can expect some discomfort and swelling; we advise you to take 5 days away from social engagements. Whilst you will be able to drive yourself home, it's preferable to have someone to drive you instead. If you're having a local procedure, the downtime is minimal.
This revolutionary technique combines strong, anchoring threads for lifting the skin, along with fine superficial contouring threads for surface rejuvenation.
We strategically place five long cog threads in the deep layers of the skin of the cheek in order to lift:
The jowls
Marionette lines
Nasolabial folds
We can also use cog threads to lift the neck, eyebrows and forehead. The end result is excellently efficient lifting and tightening of the skin, redefining facial contours and inducing collagen production.
The threads will completely biodegrade between 6-8 months, with the effects lasting between 2-3 years. You'll have a thorough consultation, assessing your suitability to the procedure and a detailed explanation of what to expect from the procedure. All thread lift treatments are carried out by experienced dermatological surgeons.
FREQUENTLY ASKED QUESTIONS
Please fill in this form and one of our team will give you a call back to arrange a consultation with one of our expert dermatologists.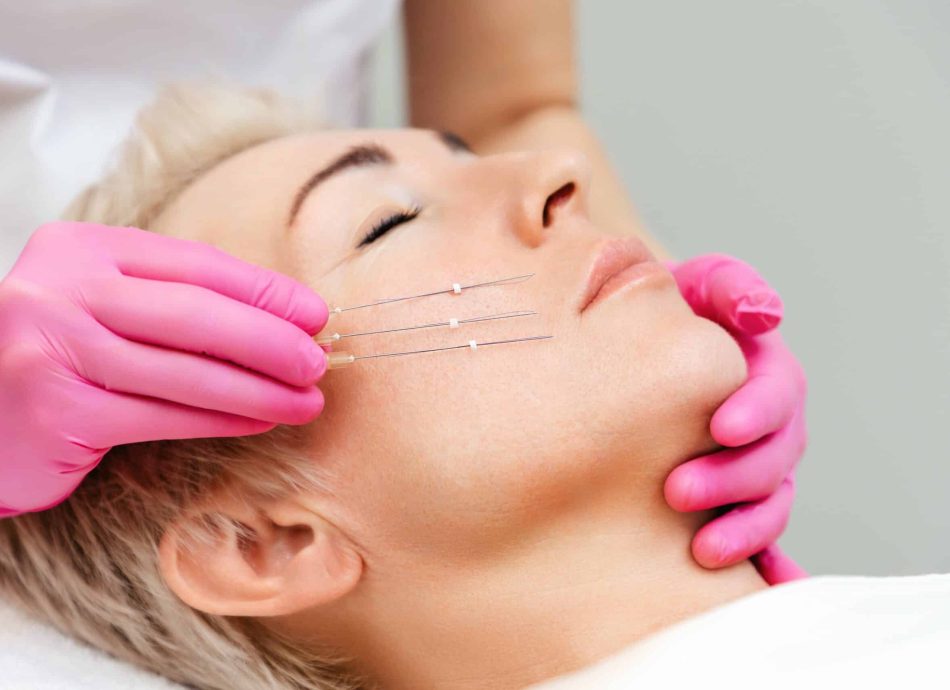 Caring and friendly staff at clinic. I had a consultation with Liz where she carefully explained the options and costs for Botox . She was so gentle and I honestly didn't know she had administered it to me ! I'm really happy with the results ( my wrinkly old forehead had gone !! ) and will be back for My top ups
Claire O'Sullivan
2022-02-21
Such a professional and helpful service. I had a few problems with having to rearrange appointments due to COVID and they were so accommodating. I had my treatments done by Inga who was so lovely and reassuring, it made the whole process so much easier. She was simply excellent, and the treatments (FRAXEL laser) have been so effective that other people have even commented. Their prices are extremely reasonable as well, as I was prepared to pay much more after having looked online.
Really amazing service. Been twice and both times was impressed with service and treatment. They even went above and beyond over a bank holiday weekend to help me with a skim reaction just before my wedding! Great find if you live anywhere near Oxford.
Care and attention to how nervous my 16 year old daughter was prior to treatment was amazing. Staff were kind and courteous nothing too much trouble. Matt Potter the Surgeon was brilliant, my daughter said she did not feel the injection in her nose!! He was so good, totally distracting her that she never realised the surgery was done. Highly recommend.
Beverley Lindsay
2021-03-04
I have had two procedures done over 2 months. The whole team from reception, pa's, nurses and of course the doctors were excellent, very personable, friendly and efficient. I would definitely recommend this clinic based on my visits.
After searching for many dermatologists in Oxfordshire I met Dr Walker. He has been my dermatologist for the past two years and I have never looked back. Excellent!
Eduardo Pereira
2018-09-05
WHY HAVE A THREAD LIFT TREATMENT AT STRATUM DERMATOLOGY CLINICS?
At Stratum Dermatology Clinics, we specialise in a number of advanced treatments that can help you achieve the results you desire. One of our most popular treatments is the thread lift, which is a quick and minimally invasive procedure that produces natural-looking results with little downtime. Additionally, this treatment is tailored specifically to your needs, so it can be customised based on your unique facial structure and individual goals for improvement. If you are looking for a safe and effective way to improve sagging skin on your face or neck without undergoing major surgery, then thread lift treatment at Stratum Dermatology Clinics may be right for you!
latest INSIGHTS AND ADVICE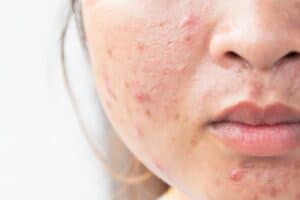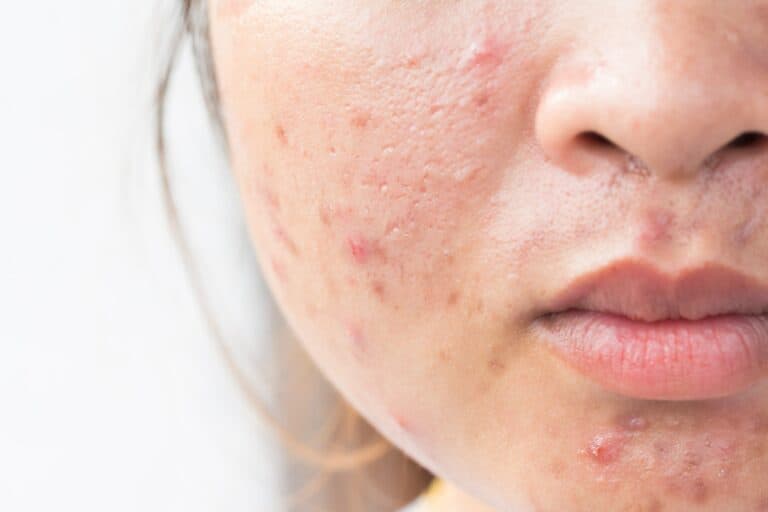 Put Yourself At Ease Contact a dermatologist today and get a diagnosis Call: 0800 048 9230 Request a Callback NATURAL ACNE SCAR TREATMENT: CAN I GET RID OF ACNE SCARS NATURALLY? Acne scars can be a major irritation to those who suffer from them, for
Read More