Get Expert Advice
Not sure about your condition?
PSORIASIS Treatments Include:
Psoriasis Specialist Advice
Psoriasis is an inflammatory skin condition that causes thickening, redness and scaling. It can affect the whole of the skin including the scalp and nails. For some, it can be associated with arthritis. Psoriasis affects around 2% of people in the UK. It can start at any age but mainly occurs in adults under 35 years old, affecting men and women equally. The condition causes red, flaky patches to form on the skin, which are crusty and covered with silvery scales.
Alternative names: Chronic plaque, guttate, nummular/discoid, palmoplantar pustular, pustular, annular pustular, generalized pustular] – psoriasis, seborrhoeic dermatitis, sebopsoriasis.
Psoriasis tends to be intermittent in nature and is characterised by remission and 'flare ups'. Psoriasis appears when the body replaces skin cells more quickly than usual, so the cells that appear on the surface of the skin are not fully mature. This is likely due to a problem with the immune system, but the exact causes of psoriasis remain unknown. Psoriasis can run in families and be brought on by illnesses, stresses or even some medications. Although there is no cure, the condition can be well controlled with medication.
WHAT ARE THE SYMPTOMS/TYPES OF PSORIASIS?
The severity of psoriasis varies a great deal from person to person, with some people experiencing it as a minor irritation, whilst for other people it can have a major impact on their quality of life. Severe psoriasis can cause low self-esteem, as well as the discomfort and pain that can occur with flare-ups of the rash. There are several clinical patterns of psoriasis (see pictures):
Chronic Plaque – The most common variant, it tends to occur on the extensor aspects of the elbows and knees and in the scalp. Skin changes include pink or red inflamed, thickened plaques with copious white scale (see image).
Sebopsoriasis – Similar to scalp psoriasis but can occur on the face, chest, armpits and groin.
Flexural – Raw, red areas in the groin, armpits or under the breasts.
Guttate – Multiple small spots of psoriasis that erupt on the trunk following a sore throat or illness (see image).
Erythrodermic – Extensive disease covering more than 90% of the body surface area.
Palmoplantar pustular – Pus-filled inflamed spots and the palms and soles.
Pustular – The most severe form of psoriasis, skin lesions are red, tender and filled with pus spots.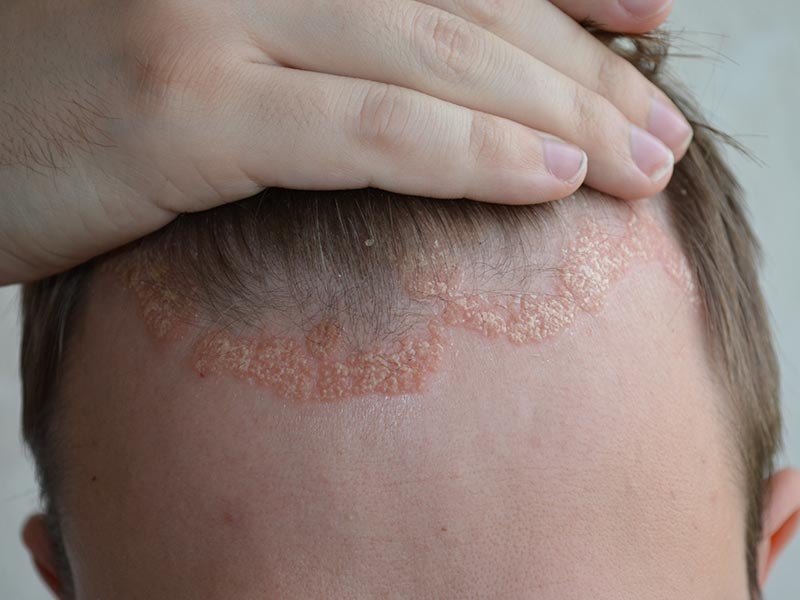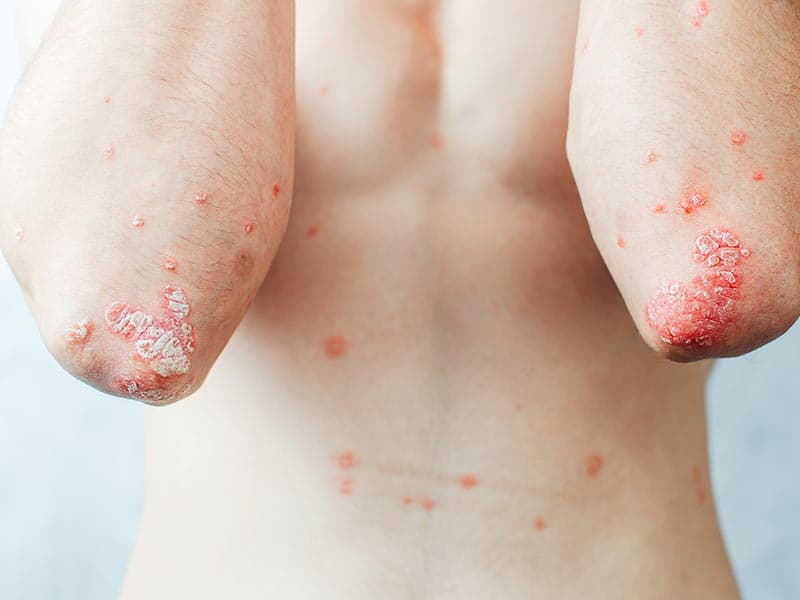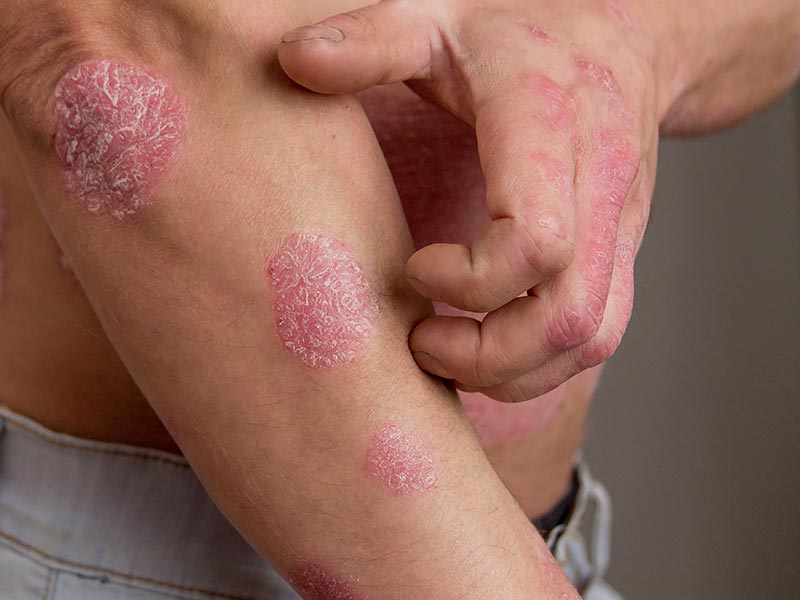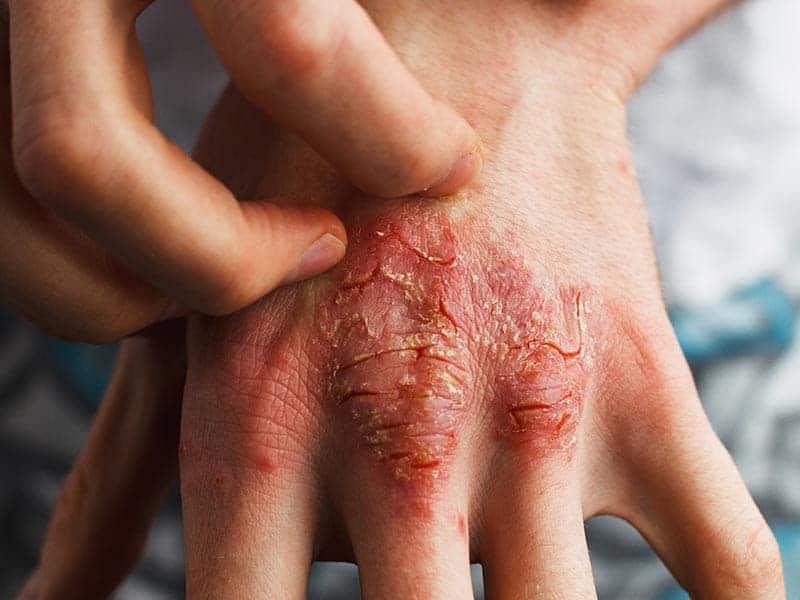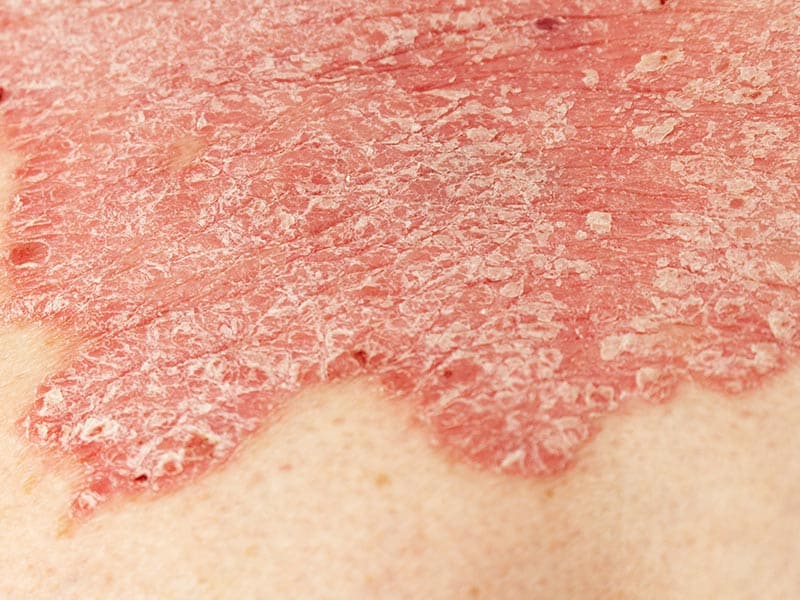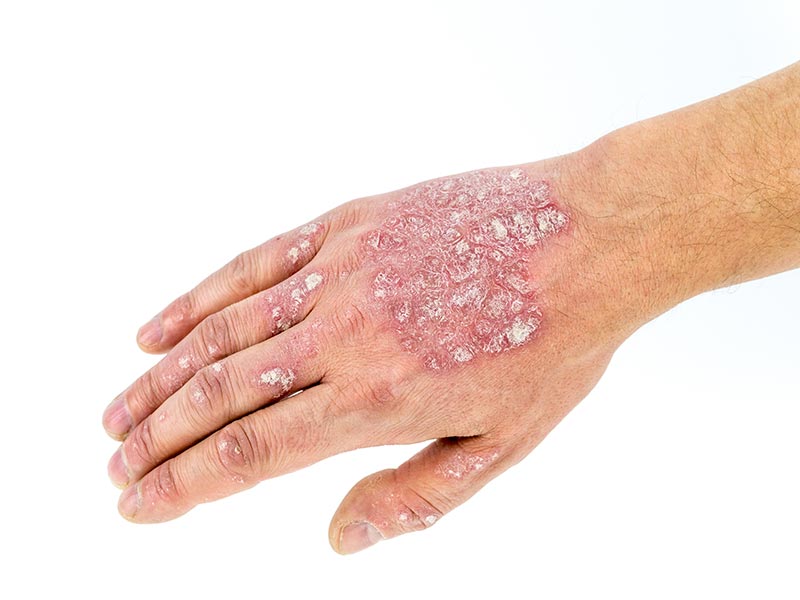 HOW CAN PSORIASIS BE TREATED?
Unfortunately, there is no cure for psoriasis, but there are a number of ways in which you can manage the symptoms and minimise the discomfort that the rash can cause. Our consultant psoriasis specialists can offer you expert treatment with a very good chance of dramatically improving your psoriasis.
Creams include emollients, soap substitutes, vitamin D, tar, steroids.
Phototherapy involves precise doses of ultraviolet light being delivered by a medical UV-machine. Our expert dermatology nurses and physician's assistant run the phototherapy clinic. Sessions may be 2 or 3 times weekly depending on the type of ultraviolet therapy required.
Systemic medications are reserved for severe or life-limiting psoriasis. (For more information on psoriasis, please see the British Association of Dermatologists website treatment for moderate or severe psoriasis advice leaflet).
FREQUENTLY ASKED QUESTIONS
Please fill in this form and one of our team will give you a call back to arrange a consultation with one of our expert dermatologists.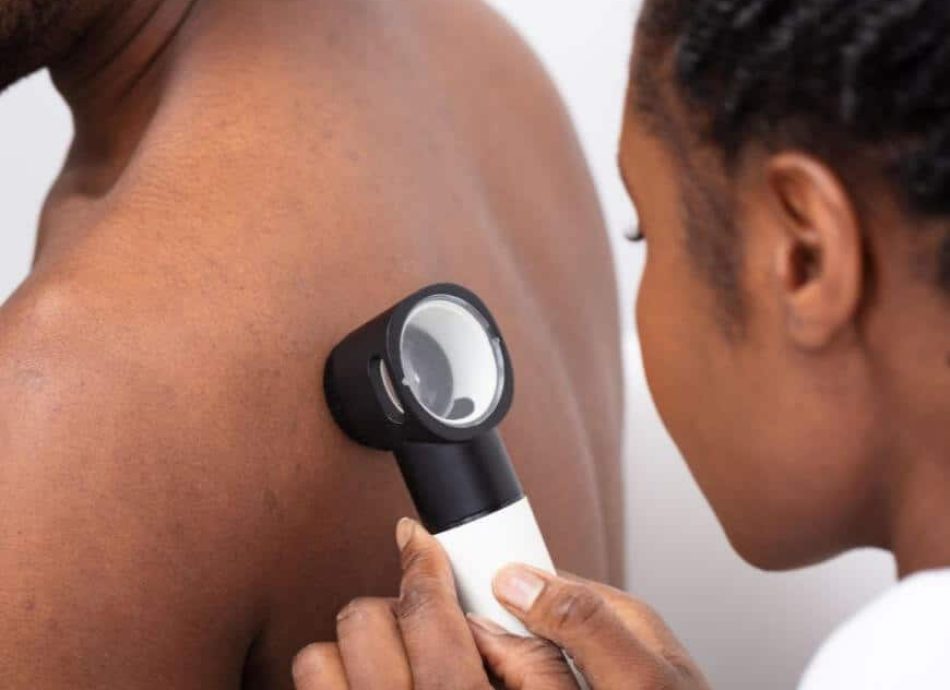 WHY CONSULT WITH A Psoriasis Specialist AT STRATUM DERMATOLOGY CLINICS?
Severe psoriasis can cause low self-esteem, as well as the discomfort and pain that can occur with flare-ups of the rash. We pride ourselves on our successful and comprehensive range of treatments, which are tailored to you as an individual and will allow you to gain your confidence back and manage your psoriasis symptoms.
We work with leading experts in the field of dermatology to ensure you have the best experience and treatment. Stratum Dermatology Clinics are regulated by the Care Quality Commission, are part of the British Association of Dermatologists and are top rated by patients on Doctify so you can assure safe and effective acne treatment with us.
CHELTENHAM
Stratum Clinics Cheltenham
5 Ormond Terrace
Cheltenham
GL50 1HR
OXFORD
Stratum Clinics Oxford
Cantay House
38-39 Park End Street
Oxford OX1 1JD
WIMBLEDON AND RAYNES PARK
Stratum Clinics Wimbledon & Raynes Park
Raynes Park Health Centre
1 Lambton Road
Wimbledon
SW20 0LW
PSORIASIS INSIGHTS AND ADVICE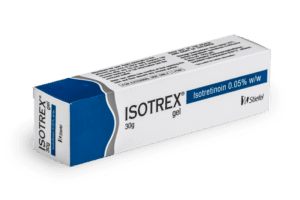 What is Isotrex Gel? Isotrex gel contains the active ingredient Isotretinoin. It belongs to a group of medicines known as retinoids, which are derivatives of vitamin A. When applied to the skin isotretinoin is thought to loosen the cells on the surface of the skin.
Read More