Get Expert Advice
Not sure about your condition?
Everything you need to know
Mohs surgery has become the gold standard of skin cancer treatment, most commonly used to treat basal cell carcinomas (BCCs) and squamous cell carcinomas (SCCs). This procedure works by gradually removing the tumour in small layers while examining the tissue microscopically. This aids in preserving as much healthy tissue as possible, and increases the confidence that all the cancerous cells have been removed. The Mohs technique allows us to carefully map excision margins, and this precision makes it an effective tool against skin cancer.
HOW DOES MOHS SURGERY WORK?
MOHs treatment is a specialised process that is typically recommended for certain types of skin cancer. During the procedure, local anaesthetic is applied before the surgeon gently removes the visible tumour and a thin layer of tissue. This tissue sample then goes to the lab where it is processed and carefully examined under a microscope for any remaining cancer cells. If there are indeed any present, an additional thin layer of tissue will be removed and examined. This process continues until all layers test negative before healthy tissue margins are checked for clearance. Often, this process can take up to an hour per iteration, so the duration will depend on how many layers need to be removed to fully clear the tumour.
FREQUENTLY ASKED QUESTIONS
Please fill in this form and one of our team will give you a call back to arrange a consultation with one of our expert dermatologists.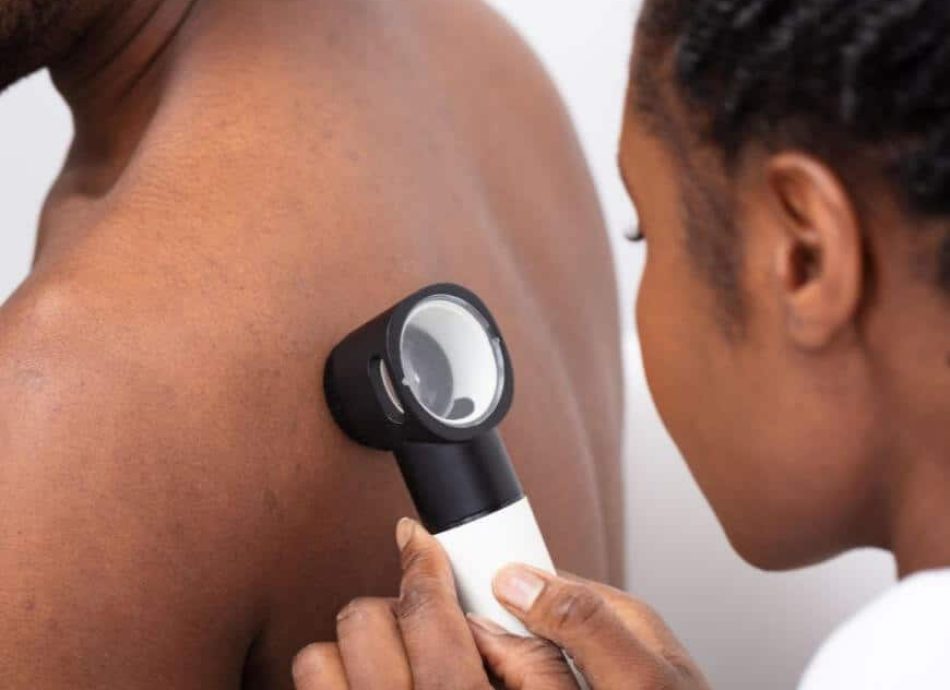 WHY TREAT YOUR SKIN CANCER AT STRATUM DERMATOLOGY CLINICS?
If you are looking for a private skin cancer clinic, Stratum Dermatology Clinics have clinics nationwide offering mole checking, mole removal and skin cancer treatment. Here at Stratum Dermatology Clinics, we understand how skin conditions can negatively impact your life. We help hundreds of patients each month and our dermatology experts have a wealth of experience in the assessment, treatment and management of all types of skin cancers.
During your consultation at Stratum Dermatology Clinics, your condition will be assessed by an expert consultant dermatologist who will discuss the most appropriate treatment for you. If you would like your moles checked for peace of mind, are worried you may have skin cancer or would like to discuss treatment options available to you, book a consultation today.
We work with leading experts in the field of dermatology to ensure you have the best experience and treatment. Stratum Dermatology Clinics are regulated by the Care Quality Commission, are part of the British Association of Dermatologists and are top rated by patients on Doctify so you can assure safe and effective acne treatment with us. Both Stratum Dermatology Clinics and the consultants who work here are recognised by the main healthcare insurance providers.
Skin Cancer Treatment Process:
Skin Cancer INSIGHTS AND ADVICE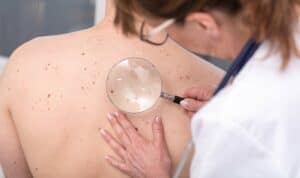 WHEN SHOULD I WORRY ABOUT A MOLE? A mole is a coloured spot on the skin which is made up of a cluster of cells known as melanocytes which are responsible for producing the pigment in your skin. Sometimes these melanocytes grow in a cluster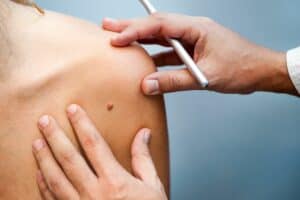 WHAT ARE THE COMMON TYPES OF SKIN CANCER? There are three main types of skin cancer, basal cell carcinoma (BCC), squamous cell carcinoma (SCC) and melanoma. The first two are both known as non-melanoma skin cancer and are the most common varieties. Non-melanoma skin cancer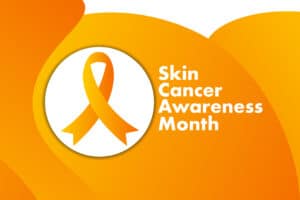 SKIN CANCER AWARENESS MONTH. Skin cancer awareness month takes place every May with the aim of raising awareness of the dangers of unprotected sun exposure and educating on the ways skin cancer can be prevented. During skin cancer awareness month, the British Association of Dermatologists