Mole Checks
& Cancer Screening
Did you know Melanoma skin cancer has an 87% survival rate if diagnosed and treated quickly?
Regular mole checks are essential to detect any potential signs and symptoms of Melanoma. Get your moles looked at by a professional! Book a Mole Check at Stratum Dermatology Clinics for peace of mind regarding your skin's health.
Trusted experts in Dermatology in Harley Street, London.
The award-winning Harley Street Dermatology Clinic, provides consultations and treatment of diseases affecting the skin, hair and nails. Patients can book an appointment with one of the experienced consultant dermatologists in Harley Street London, directly through this website or by visiting the Harley Street Dermatology Clinic website.
While the clinic is able to treat all types of skin condition, it is well known for its success with acne treatment, mole removal, Eczema, Skin cancer and Mohs' surgery. The clinic is unique in its offering of psychology services, recognising the impact skin conditions can have on patients' mental health. The dermatology clinic in London's Harley Street offers specialist diagnosis and treatment of skin diseases and skin cancer in both adults and children.
The team of licensed doctors is made up of highly qualified, hospital-based consultants who all are members of the British Association of Dermatologists, the Royal Society of Medicine, the General Medical Council and the Royal College of Physicians. They hold a Certificate of Completion of Specialist Training in Dermatology and are recognised by and registered with all major health insurance providers. The expertise and qualifications held by these London dermatologists offer patients the highest quality private dermatology consultations, treatments and skin surgery.
Visit the Harley Street Dermatology Clinic website to discover the full range of skin and laser treatments available in Harley Street.
FREQUENTLY ASKED QUESTIONS
The Harley Street Dermatology Clinic
35 Devonshire Place
London
W1G 6JP
The clinic can be accessed by public transport, on foot or by car. There is on-street parking around the Harley Street district. The nearest tube stations are Regent's Park and Baker Street.
While appointments can be made available outside usual hours in special circumstances, our core hours are:
| | |
| --- | --- |
| Monday | 8.00am – 6.00pm |
| Tuesday | 8.00am – 6.00pm |
| Wednesday | 8.00am – 6.00pm |
| Thursday | 8.00am – 6.00pm |
| Friday | 8.00am – 6.00pm |
| Saturday | 10.00am – 2.00pm |
Please fill in this form and one of our team will give you a call back to arrange a consultation with one of our expert dermatologists.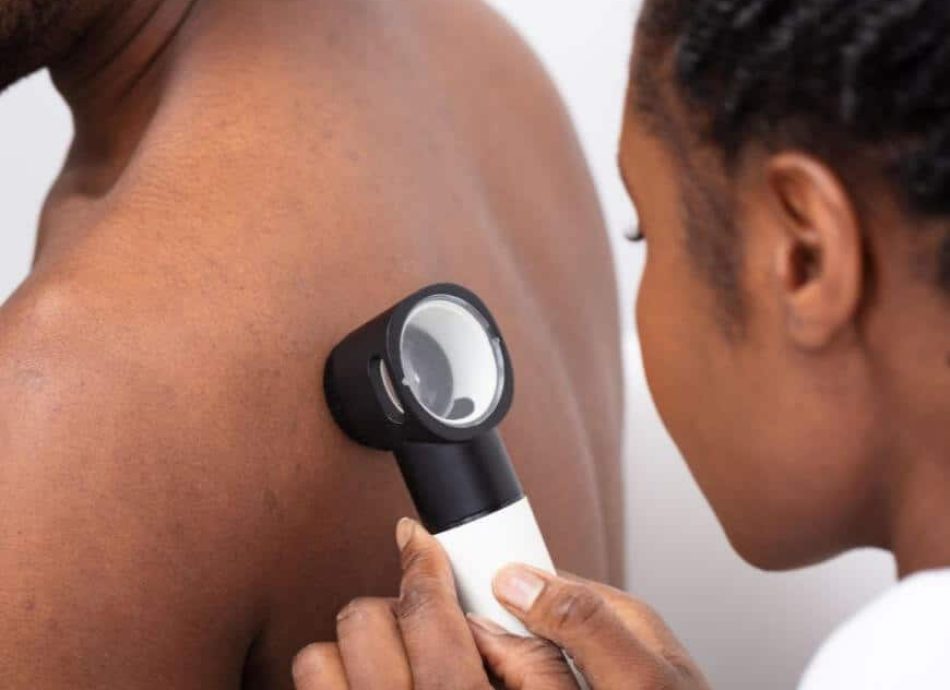 Because your treatment is individual to your needs, fees vary from patient to patient.
The Harley Street Dermatology Clinic fees are competitively and fairly priced to reflect the expertise and facilities we deliver our services. For your consultation, you get:
A choice of Consultant Dermatologists to suit your condition, needs and schedules
A dedicated team who can support with payment, insurance, prescriptions and anything else to make your treatment as easy possible
Diagnosis and treatment of your condition – for many conditions we are able to offer treatment on the same day
An individualised treatment programme
Our doctors are Consultant Dermatologists
Registered with the General Medical Council as Consultant Dermatologists
Have trained and worked exclusively in dermatology for at least 10 years
Have treated thousands of patients
If you have a query or would like to discuss our treatments or fees in more detail, please contact us.
The fee for the initial consultation [case history, examination including a full skin check when appropriate, assessment and discussion] is payable at the time. The secretaries will be happy to discuss fees and methods of payment at the time of making the appointment.
Professional fees for any procedures will be quoted following the consultation. Full payment will be due on the day of the procedure.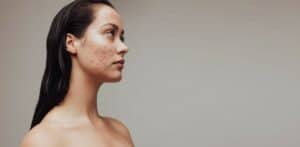 Acne is one of the most common skin conditions, affecting a significant percentage of the population. Despite its prevalence, few people know that June is acne awareness month. This presents a perfect opportunity to delve deeper into the condition and answer some of the burning
Read More
Caring and friendly staff at clinic. I had a consultation with Liz where she carefully explained the options and costs for Botox . She was so gentle and I honestly didn't know she had administered it to me ! I'm really happy with the results ( my wrinkly old forehead had gone !! ) and will be back for My top ups
Claire O'Sullivan
2022-02-21
Such a professional and helpful service. I had a few problems with having to rearrange appointments due to COVID and they were so accommodating. I had my treatments done by Inga who was so lovely and reassuring, it made the whole process so much easier. She was simply excellent, and the treatments (FRAXEL laser) have been so effective that other people have even commented. Their prices are extremely reasonable as well, as I was prepared to pay much more after having looked online.
Really amazing service. Been twice and both times was impressed with service and treatment. They even went above and beyond over a bank holiday weekend to help me with a skim reaction just before my wedding! Great find if you live anywhere near Oxford.
Care and attention to how nervous my 16 year old daughter was prior to treatment was amazing. Staff were kind and courteous nothing too much trouble. Matt Potter the Surgeon was brilliant, my daughter said she did not feel the injection in her nose!! He was so good, totally distracting her that she never realised the surgery was done. Highly recommend.
Beverley Lindsay
2021-03-04
I have had two procedures done over 2 months. The whole team from reception, pa's, nurses and of course the doctors were excellent, very personable, friendly and efficient. I would definitely recommend this clinic based on my visits.
After searching for many dermatologists in Oxfordshire I met Dr Walker. He has been my dermatologist for the past two years and I have never looked back. Excellent!
Eduardo Pereira
2018-09-05