Everything you need to know About 8 Point Facelifts
The 8 point facelift, or non-surgical facelift, offers an effective and modern way to create a gentle facelift for a refreshed and rejuvenated look. We only use the best known, FDA approved brands of Dermal Fillers.
WHAT DOES An 8 POINT FACELIFT DO?
The 8 Point Facelift treatment can be used in combination with toxin injections as muscle relaxant to smooth dynamic lines such as frown lines and crows feet.
The revolutionary technique was first developed by Dr Mauricio de Maio, an eminent surgeon from Brazil. Today, this very popular non-surgical treatment is popular with healthcare professionals throughout the world.
Dermal Fillers are used in the key areas of the face in order to replenish lost volume and offer rejuvenation. A youthful yet natural appearance is given by restoring soft-tissue volume lost in the ageing process, without resorting to surgery.
Further fillers are used to pull back and anchor any loose or sagging skin of the lower face in the same vectors that a plastic surgeon would use for facelift surgery.
When a more lifted contour is to be achieved to the jawline, we may utilise injections in the neck to help reduce tension on the platysmal bands.
FREQUENTLY ASKED QUESTIONS
Dermal Fillers contain Hyaluronic Acid, a hydrophilic substance that attracts and retains water many times its own volume. Texture and plumpness are improved by hydrating the skin from within. A natural, lifted contour and restored radiance is brought about using the 8-point facelift technique.
However, the 8-point Facelift isn't suitable for everyone, and proper cheek augmentation may provide better results in these cases.
Please fill in this form and one of our team will give you a call back to arrange a consultation with one of our expert dermatologists.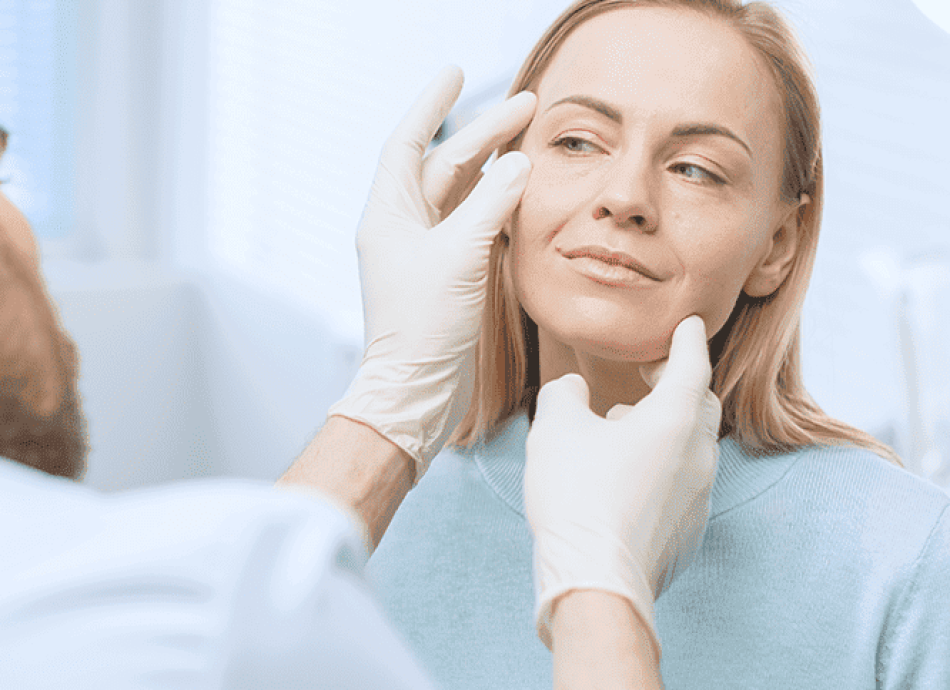 WHY HAVE A NON-SURGICAL 8 POINT FACELIFT AT STRATUM DERMATOLOGY CLINICS?

At Stratum Dermatology Clinics, we offer a range of state-of-the-art facelift procedures designed to give you the youthful, vibrant appearance that you deserve. Our 8 point facelift is an advanced technique that targets key areas of your face to help you achieve optimal results. Here are just some of the reasons why you should choose our 8 point facelift:
First, our non-surgical 8 point facelift is performed by expert aestheticians who have years of experience performing facial rejuvenation procedures. They will work with you to create a customised treatment plan that is tailored to your individual needs and goals. Second, we use cutting-edge techniques and equipment in our treatments, including the latest generation facial fillers, laser skin resurfacing technology, and minimally invasive surgical techniques. This ensures that you receive high-quality care in a safe and comfortable setting. Third, our focus on individualised care means that all of our patients receive personalised attention from start to finish. We take the time to get to know you as an individual and understand what results are most important to you so that we can ensure you walk away satisfied with your results.
latest INSIGHTS AND ADVICE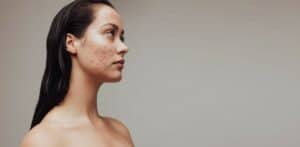 Acne is one of the most common skin conditions, affecting a significant percentage of the population. Despite its prevalence, few people know that June is acne awareness month. This presents a perfect opportunity to delve deeper into the condition and answer some of the burning
Read More