FUNGAL NAIL TREATMENTS Include:
Consultant dermatologists are experts in the treatment of nails. Having normal nails is something most of us take for granted. When nails are abnormal, they can have an impact on the quality of life both from a mechanical point of view and a cosmetic point of view.
Common diseases affecting the nails include psoriasis and eczema. There is often confusion with nails, but they are specialised parts of the skin and are included in the disease process along with the skin itself.
Other causes of nail abnormalities include congenital conditions (ones you have inherited from your parents), although these are generally rare; and other acquired conditions like lichen planus, alopecia areata and fungal nail infections.
How Are Fungal Nails Treated?
Before any therapy, a diagnosis is needed and then an appropriate treatment course can be planned. This may be treatment with antibiotics or anti-fungal agents to combat infection; therapy aimed at the eczema or psoriasis; or surgery to a lesion of some sort.
Topical therapies can be useful in some circumstances, but systemic treatment is typically needed to cure the disease. There are potential side effects from the oral drugs that are usually used and so alternative forms of treatment are available. Laser therapy has become increasingly popular as this can kill the fungi allowing the nail to recover, but without risk of systemic side effects at all.
Proof of nail infection is required before embarking on any treatment. Some GPs will carry out this test for you. Alternatively, this test can be carried out in the clinic with us at the same time as your initial consultation. The test results can take up to 3 weeks to come back.
Frequently Asked Questions
There are five common abnormalities, but you can also suffer ridging, washboard nails, thickening, scarring and loss of nails, all with a variety of causes.
Brittleness: increases with age and can be associated with iron deficiency in some people.
Roughness: common and usually of little significance.
Pits: classical feature of psoriasis, but also found in eczema and in alopecia areata.
Onycholysis: Lifting of the nail from the underlying nail bed, which can be found in psoriasis, fungal infections, overactive thyroid, lesions under the nail, associated with some medications, but sometimes without cause.
Discoloration: white marks are common and normal. However, coloured nails can often suggest other issues:
white nails can be found in liver disease
pale nails in anaemia
yellow nails in fungal infections
green-blue ones in pseudomonas infection
black-brown with bruising, moles or melanoma.
Please fill in this form and one of our team will give you a call back to arrange a consultation with one of our expert dermatologists.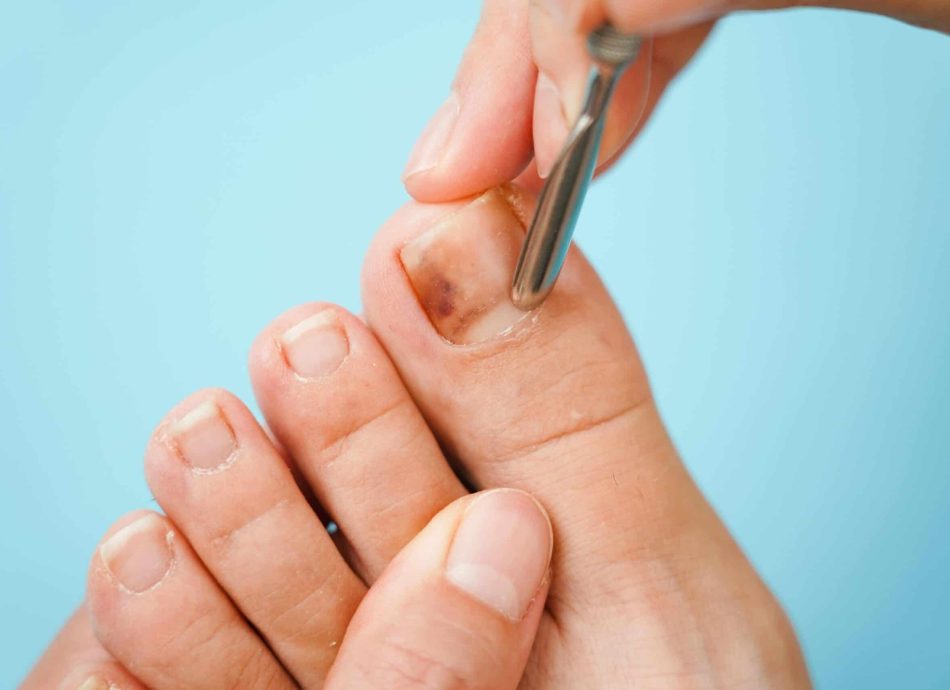 WHY CHOOSE fungal nail treatment FROM ONE OF OUR CLINICS IN THE uk?
We understand that fungal nails can be a cause for embarrassment and cause a lacking of self confidence. During your consultation at Stratum Dermatology Clinics, your areas of concerns will be assessed by a consultant dermatologist and all suitable treatment options will be discussed with you.
We work with leading experts in the field of dermatology to ensure you have the best fungal nail treatment in the UK. Stratum Dermatology Clinics are regulated by the Care Quality Commission, are part of the British Association of Dermatologists and are top rated by patients on Doctify so you can assure safe and effective acne treatment with us. Both Stratum Dermatology Clinics and the consultants who work here are recognised by the main healthcare insurance providers.
fungal nail treatment uk Clinic Locations
CHELTENHAM
Stratum Clinics Cheltenham
5 Ormond Terrace
Cheltenham
GL50 1HR
OXFORD
Stratum Clinics Oxford
Cantay House
38-39 Park End Street
Oxford OX1 1JD
WIMBLEDON AND RAYNES PARK
Stratum Clinics Wimbledon & Raynes Park
Raynes Park Health Centre
1 Lambton Road
Wimbledon
SW20 0LW
Latest INSIGHTS AND ADVICE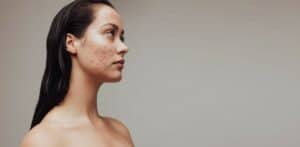 Acne is one of the most common skin conditions, affecting a significant percentage of the population. Despite its prevalence, few people know that June is acne awareness month. This presents a perfect opportunity to delve deeper into the condition and answer some of the burning
Read More