Everything you need to know
Laser hair removal treatment is an extremely popular cosmetic procedure for both men and women alike. We understand how unwanted or excess hair can cause embarrassment and at Stratum Dermatology Clinics, we are here to eradicate unwanted hair and help you to gain your confidence back. Most areas on the body and face can be treated with lasers for permanent hair reduction with the most popular areas being the chin, upper lip, cheeks, legs, arms, underarms, bikini line and back.
Not only are we experts in laser hair removal for cosmetic purposes, our practitioners are also able to help patients who have excess or unwanted hair due to medical conditions such as Hirsutism, Polycystic Ovary Syndrome (PCOS) or due to hormonal changes. Our qualified and experienced practitioners use state of the art equipment to deliver effective treatment.
HOW DOES LASER HAIR REMOVAL WORK?
Laser hair removal works to remove hair by using a light source to destroy the hair. Light is directed onto the skin which is then absorbed by the melanin pigments in the hair. The absorption of the light causes the hair follicle to heat up. By using the correct amount of light energy which heats the follicle to the correct temperature, the heat is able to interrupt the hair growth cycle causing the hair to stop growing. Actively growing hair follicles will be permanently destroyed so that the end result is permanent hair reduction.
A course of treatment is required to see the desired results because hair grows in cycles, so not all hair will be targeted during one single treatment session. Results are usually seen between four to six sessions but this is dependent on the thickness of the hair being removed, as well as the skin type and hair colour. During your consultation and patch test, your treatment plan will be discussed. Laser hair removal also requires some patience as results aren't often seen until two or three weeks after your first treatment. Laser Hair Removal is not available at our Stratum Clinic.
FREQUENTLY ASKED QUESTIONS
Please fill in this form and one of our team will give you a call back to arrange a consultation with one of our expert dermatologists.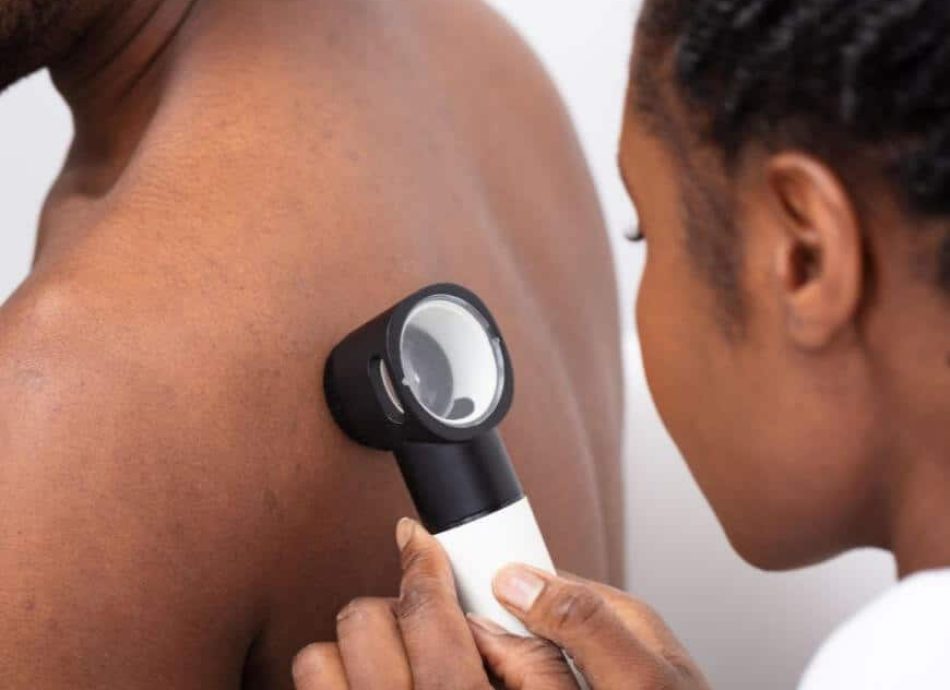 WHY HAVE LASER HAIR REMOVAL AT STRATUM DERMATOLOGY CLINICS?
When having laser hair removal, it is vital that the person conducting the treatment is both qualified and experienced, as well as the facilities you are having the treatment in are clean and safe. By choosing to have laser hair removal at Stratum Dermatology Clinic Wimbledon And Raynes Park and Oxford, you can be sure on all of the above.

We work with leading experts in the field of dermatology to ensure you have the best experience and treatment. Stratum clinics are regulated by the Care Quality Commission, are part of the British Association of Dermatologists and are top rated by patients on Doctify. Both Stratum Dermatology Clinics and the consultants who work here are recognised by the main healthcare insurance providers.
Laser Hair Removal Treatment Process:
Laser Hair Removal INSIGHTS AND ADVICE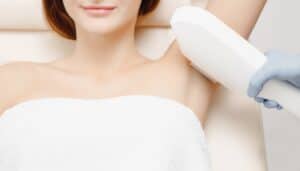 WHAT IS THE DIFFERENCE BETWEEN IPL AND LASER HAIR REMOVAL? Laser hair removal treatment is an extremely popular cosmetic procedure for both men and women alike. Most areas on the body and face can be treated with lasers for permanent hair reduction with the most