MICRONEEDLING FOR ACNE SCARS: EFFECTIVENESS, SIDE EFFECTS, AND COSTS
Acne scars can be a constant reminder of past breakouts, and a frustrating point of insecurity.
If you've been struggling with acne and acne scarring for years, it's easy to feel defeated. But what if we told you that there are some acne scar treatments that actually work?
Find out more about the benefits, risks, and costs of microneedling in this article.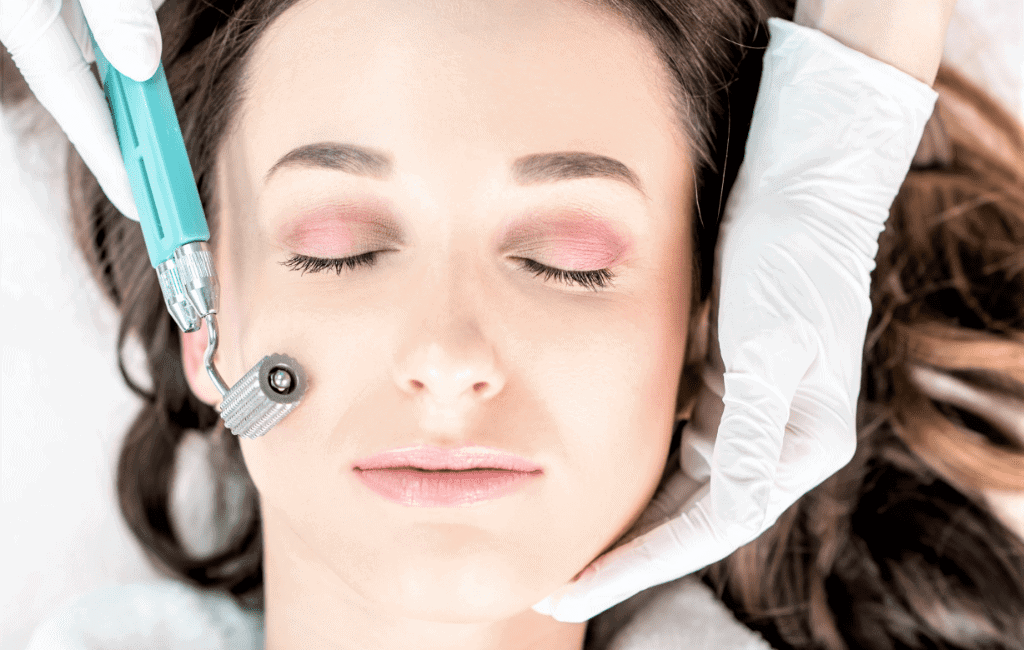 Microneedling Benefits For Acne Scars
Microneedling, also commonly referred to as dermarolling or collagen induction therapy, is a minimally invasive procedure that uses fine needles to create tiny punctures in the skin. This stimulates the body's natural healing process to produce new collagen and skin tissue.
Collagen keeps your skin young and supple. It also gives you a healthy glow and prevents wrinkles.
Microneedling is often used to improve the appearance of acne scars, fine lines, and wrinkles. It can be done as a standalone treatment or in combination with other treatments such as laser therapy or microdermabrasion therapy.
Microneedling has a number of potential benefits for treating acne scars, including:
Reduced appearance of scars
Stimulation of collagen production
Improved skin texture
Reduced inflammation
Improved skin health
Is Microneedling For Acne Scars Permanent?
Microneedling is mainly used on the face and could treat various scars, wrinkles and large pores. It increases the production of collagen and elastin fibres within the skin, making it smooth, firm and toned. It is suitable for any skin type.
While the microneedling process promises great results, a person's skin is a living and continually transforming tissue. Each individual's skin has its own unique characteristics and will vary from person to person depending upon various factors.
Microneedling is not always a permanent solution. In some cases, the results will be temporary and may need to be maintained with regular treatments.
There is, however, strong evidence to suggest that microneedling has had positive long-term effects in reducing the appearance of acne scars. A study published in the Journal of Cosmetic Dermatology found that microneedling improved the appearance of acne scars in 70% of participants.
How Many Microneedling Sessions For Acne Scars?
You might be wondering how many sessions you'll need. The answer depends on the severity of your scars and your desired results.
For mild to moderate scars, you may only need 3-6 sessions spaced 4-6 weeks apart. For more severe scars, you may need up to 12 sessions. Keep in mind that it can take up to 6 months to see full results from microneedling.
Stratum Clinics are trusted experts in Dermatology. Book an appointment with one of our specially trained dermatologists about your goals and concerns to come up with a treatment plan that's right for you.
Microneedling For Acne Scars Before And After
Before undergoing microneedling, talk to your doctor about ways you can prepare for the procedure to ensure that you have the best possible outcome. You may need to stop taking certain medications well in advance to prevent adverse effects.
Following microneedling, the skin works quickly to rejuvenate new tissue. You will be able to see your skin achieve a vibrant and smooth complexion. In theory, you should see great results within a couple of weeks.
Like any cosmetic procedure, microneedling has risks. The most common side effects are mild skin irritations for a few days following the procedure. These irritations may include temporary redness, swelling, bruising and flaking of the skin. More serious side effects are rare but can include infection and permanent scarring.
If you're considering microneedling for acne scars, be sure to talk to a trusted dermatologist first to discuss the risks and benefits.
Find out more about acne Scars treatments
If you need help treating Acne Scars, you may benefit by seeking professional assistance. The expertise and qualifications held by our consultants allow us to offer the highest quality private dermatology consultations, treatments and skin surgery.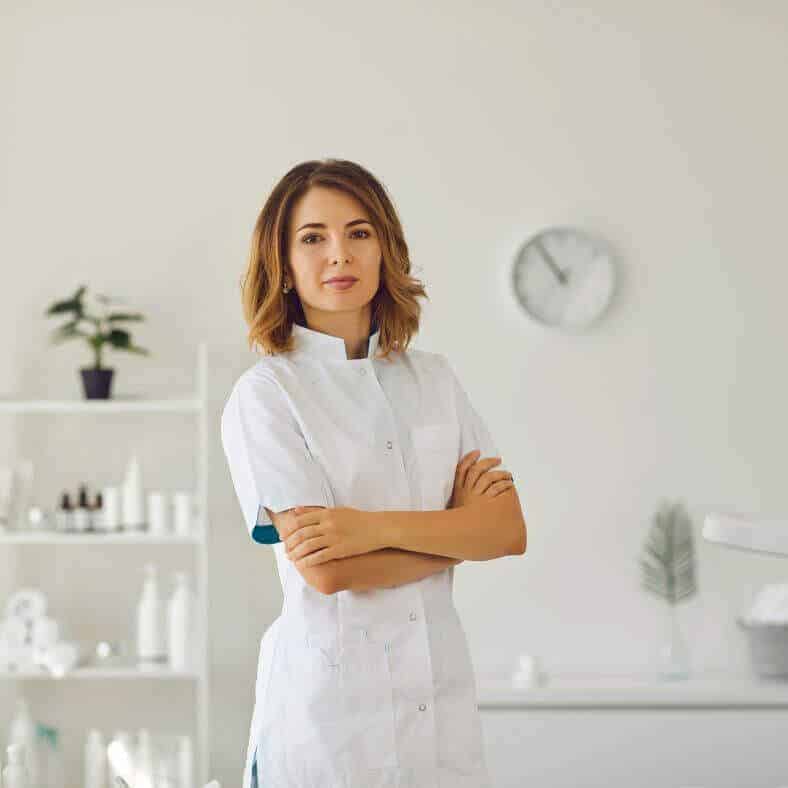 Microneedling For Acne Scars Price
Because your treatment is individual to your needs, fees vary from patient to patient. Stratum Clinic fees are competitively and fairly priced to reflect the expertise and facilities we deliver our services. For all of our treatments, you will be required to attend a consultation before any treatment can take place. Our consultations include:
A choice of Consultant Dermatologists to suit your condition, needs and schedules
A dedicated team who can support you with payment, insurance, prescriptions and anything else to make your treatment as easy as possible
Diagnosis and treatment of your condition – for many conditions we are able to offer treatment on the same day
An individualised treatment programme
Fees for our Acne Scar Treatment consultations at our London clinic are as follows:
Initial Consultation – £250
Follow-Up Consultation – £200
It's important to remember that microneedling is a very effective acne scar treatment. In fact, many people see a significant improvement after just one session. And, since microneedling is a relatively quick and easy procedure with minimal side effects, it's certainly worthwhile if you're looking for an effective way to improve your appearance.
Consulting a Dermatologist About Your Case of Acne Scarring
Microneedling is a safe and effective procedure that can improve the appearance of your skin, reduce wrinkles, diminish scars, and tighten or rejuvenate loose or ageing skin.
Whilst home microneedling solutions are easily accessible and are more comfortable to use, results aren't guaranteed to be effective and there are higher risks of infection and side effects. With all cases of acne scarring varying significantly, it's always best to consult an experienced acne dermatologist.
If you are convinced microneedling is for you, Stratum Clinics offers a number of different microneedling treatments, such as Dermaroller and SkinPen.
For more information on microneedling for your acne scarring, we welcome you to book a consultation with us. Alternatively, please contact us to speak to one of our experts.