Everything you need to know about allergy patch testing
Our patch testing facility is a specialist unit designed to find out if there is an allergic contact cause for your skin disease. In addition to patch testing, we can offer a full spectrum of blood allergy testing to see if there is an allergic component driving your skin disease. The substances we use for the test are often present in products that your skin is in contact with and are known to cause skin allergies such as metals, perfumes, rubber, glues and preservatives found in many toiletries. Patch testing does not detect allergies related to diet, hay fever or asthma.
WHAT IS an ALLERGY PATCH TEST?
The purpose of patch testing is to investigate whether your dermatitis or allergy is caused by a contact allergy and attempts to identify which specific substances cause your skin to react.
The substances we use for the test are often present in products that your skin is in contact with and are known to cause skin allergies such as metals, perfumes, rubber, gules and preservatives found in many toiletries. Patch testing does not detect allergies related to diet, hay fever or asthma.
A Patch Test can check for between 20 and 70 allergens at any one time. The testing requires three visits to the clinic over a five- or six-day period. If any relevant allergens are identified that might be contributing to your skin condition, these will be discussed with you. Hopefully avoidance of these allergens will result in a great improvement in your rash. Sometimes patch tests can be negative and a contact allergy excluded.
YOUR 1ST PATCH TEST VISIT
Make sure that your back is clean, free of hair and that no moisturisers have been applied.
The patches will be put onto your upper back, and possibly arms or thighs, in the form of small discs on hypoallergenic tape and the skin will be marked with ink. The patches stay in place for 48 hours. If one of the patches becomes loose, please tape it back down. Itching of the patch test sites is normal and you may find your back movements feel a little restricted. If you have an allergy to one or more of the substances, it will show up on your back even if the rash is elsewhere on your body. Once the patch tests have been applied you must keep your back dry of water and sweat until after the final appointment.
YOUR 2ND PATCH TEST VISIT
The patch tests will be removed from your back after 2 days and a reading will be made to assess whether you have had any early positive reactions. We will mark the back with ink and may leave a strip of tape on your back to help us identify any further reactions at your final appointment. It is important that you continue to avoid getting your back wet as the markings need to remain on your skin.
YOUR 3RD PATCH TEST VISIT
The final patch test reading takes place between 5 -7 days after their initial application. Your consultant will discuss the results with you and give you more information about any of the substances you have reacted to which may help you to avoid contact with such allergens in the future.
FREQUENTLY ASKED QUESTIONS
Keeping the patches dry is the most important aspect of accurate patch testing.
Water or moisture of any description will often cause the allergens to dissolve out of their chambers and often make results difficult to interpret.
For the whole 4 to 5-day testing period whilst the patch tests and ink markings are on your skin:
Don't:
Get the patches or markings wet in the bath or shower
Work up a sweat by exercising too hard
Go swimming
Wear pale or valuable clothing as the ink may stain it
Expose yourself to sunlight
Take immunosuppressive medications (If you already taking these, patch testing is not likely possible as the results will be suppressed)
If the area becomes itchy, try not to scratch.
Do:
Use the shower cautiously and attempt to sponge wash yourself whilst keeping the patches/markings out of the water flow
Shower on the morning before your patch test (as you won't be able to have a proper shower for at least a further 96 hours)
Enjoy a holiday from exercise or sport that causes you to sweat
If you notice a patch coming away, try to tape it down yourself
Contact the clinic if you have questions or concerns
Remember, these restrictions and recommendations need to cover the entire period from the first visit right through to the last, or the results may be invalidated
If you have a positive allergy, the biggest side-effect people suffer with will be itching. Sometimes you can also get an irritant reaction under the tape and this is also itchy.
Occasionally reactions can become red, swollen or even blistered
In strong positive allergies persistent reactions may occur which take a few weeks to disappear
Eczema may flare up in the presence of positive patch test
Inflammation can cause pigment change which may lighten or darken and sometimes lasts for a few months but is rarely permanent
Patch testing is not advisable if you:
• are pregnant or breastfeeding
• have extensive eczema on your back
• have been exposed to the sun or have used a sun bed over the previous 2 weeks
• have recently applied an artificial tan
• are using moderate or high dose oral steroids
It is not possible to apply test patches if the skin on your back is scratched, sun burnt, has a rash or excessive hair growth. If you do have excessive hair on your back, please have the area shaved before your appointment.
Avoid using antihistamines for 48 hours before and during the patch testing period as this would reduce any visible reaction to the allergens.
Please fill in this form and one of our team will give you a call back to arrange a consultation with one of our expert dermatologists.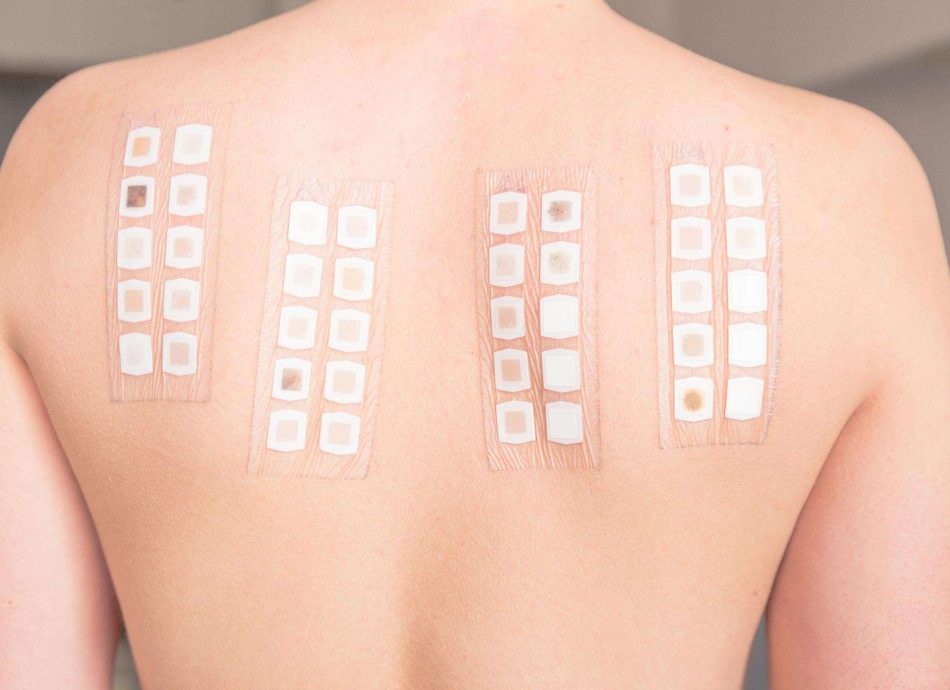 WHY GET YOUR ALLERGIES PATCH TESTED AT STRATUM DERMATOLOGY CLINICS?
Living with skin allergies can be challenging, especially if the cause for the allergy has not been determined. There are no other tests available which are as accurate as patch testing for finding out whether specific allergens are causing your skin problems.
We work with leading experts in the field of dermatology to ensure you have the best experience and treatment. Stratum Dermatology Clinics are regulated by the Care Quality Commission, are part of the British Association of Dermatologists and are top rated by patients on Doctify so you can assure safe and effective acne treatment with us. Both Stratum Dermatology Clinics and the consultants who work here are recognised by the main healthcare insurance providers.
ALLERGY PATCH TESTS CHELTENHAM
Stratum Clinics Cheltenham
5 Ormond Terrace
Cheltenham
GL50 1HR
ALLERGY PATCH TESTS OXFORD
Stratum Clinics Oxford
Cantay House
38-39 Park End Street
Oxford OX1 1JD
ALLERGY PATCH TESTS SOUTH WEST LONDON
Stratum Clinics Wimbledon & Raynes Park
Raynes Park Health Centre
1 Lambton Road
Wimbledon
SW20 0LW
latest INSIGHTS AND ADVICE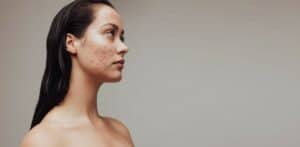 Acne is one of the most common skin conditions, affecting a significant percentage of the population. Despite its prevalence, few people know that June is acne awareness month. This presents a perfect opportunity to delve deeper into the condition and answer some of the burning
Read More