Everything You Need To Know
As we age, the production of hyaluronic acid decreases, leading to a dull, dehydrated and sagging appearance. Restylane Vital and collagen remodelling products such as Profhilo hydrate and improve your skin to reduce sagging and restore radiance.
Profhilo delivers very high concentrations of hyaluronic acid, a naturally occurring substance which the body uses to retain water and support collagen and elastin. This is delivered into the skin through a series of small injections.
The result of Profhilo's intensive hyaluronic acid boost is wonderfully hydrated, tightened and lifted skin. Areas that could benefit from profilho skin boosters include acne scarring, sun damage, superficial wrinkling on the cheeks from damaged elastin though smoking, fine wrinkling on the décolletage and neck and loss of volume in the hands.
Profhilo is suitable for most people who want to deal with the effects of skin ageing and acne scarring. Profhilo can also be used alongside many of our other treatments such as anti-ageing injections and dermal fillers.
WHAT CAN BE TREATED WITH PROFHILO SKIN BOOSTERS?
Profhilo is effective in dealing with general skin laxity and increasing overall radiance. It can be used to combat the signs of ageing in your face (particularly the cheeks), neck, décolletage, chest, stomach, inner arms, hands and knees.
WHAT CAN I EXPECT FROM PROFHILO TREATMENT?
There may be a slight stinging feeling as the Profhilo is injected, but this will only last a few seconds.
You'll be able to go about your normal life immediately after treatment. You may also see an immediate improvement thanks to the hydrating effect, but it can take a few weeks before you start to notice the real results of your treatment. Profhilo encourages your body to produce its own anti-ageing collagen and elastin.
After about a month you should expect your skin to feel smoother, softer, tighter and plumper. At this point you will need a second treatment to fully stimulate the collagen and elastin production for optimal results.
The treatment has an optimal effect for around a month, but a course of treatment will see long lasting improvements. Over time, the profhilo is integrated into the skin, where it stimulates your natural collagen and elastin production, meaning that the rejuvenating effects of your treatment will continue even after Profhilo has been naturally broken down.
After your initial treatments, a Profhilo treatment every six months should be sufficient to maintain the benefits.
FREQUENTLY ASKED QUESTIONS
Anyone from their 30's onward who want to keep skin strong and in good condition, as well those that have started notice signs of ageing or visible aging. These are ideal times for preventive therapies because we lose significant collagen after age thirty which can lead us towards loose facial tissues & drooping eyebrows if not treated accordingly with this treatment option – where Profhilo® fits beautifully!
Cosmetic injectable treatments are a great way to achieve the look you want without having any lasting effects. If your skin isn't ready for more dramatic changes, Profhilo® may be an option worth exploring first! It will improve all other cosmetic procedures by giving support and improving tissue quality–plus it compliments them nicely too because of how subtle its effect on one's features usually turns out."
You will of course need to have a face to face consultation to assess the best treatment for you individually. If you have recently had any other filler or toxin treatment in the same area, you may need to wait before having Profhilo®. This will all be discussed in your consultation.
In order to reduce the risk of bruising please avoid alcohol, and if safe for you to do so avoid anti-inflammatories, aspirin, and food supplements that cause blood thinning, unless these have been prescribed by your doctor.
Do not wear make-up on the day of treatment.
Please fill in this form and one of our team will give you a call back to arrange a consultation with one of our expert dermatologists.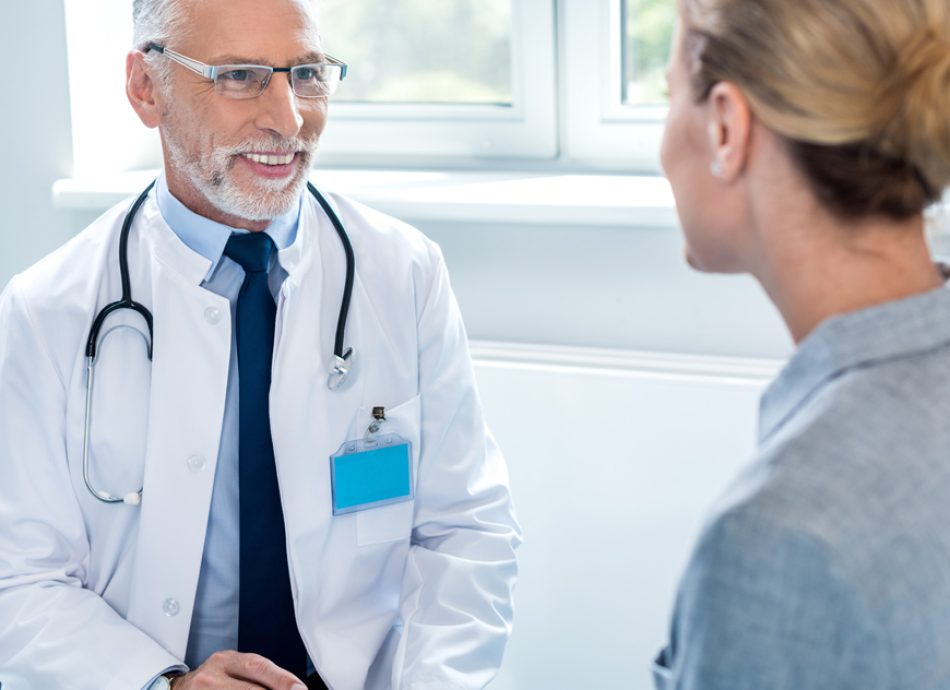 WHY HAVE PROFHILO SKIN BOOSTERS AT STRATUM DERMATOLOGY CLINIC?
When having non-surgical cosmetic procedures, it is vital that the person conducting the treatment is both qualified and experienced, as well as the facilities you are having the treatment in are clean and safe. By choosing to have your treatment at Stratum Dermatology Clinic Cheltenham, you can be sure on all of the above.
We work with leading experts in the field of dermatology to ensure you have the best experience and treatment. Stratum clinics are regulated by the Care Quality Commission, are part of the British Association of Dermatologists and are top rated by patients on Doctify. Both Stratum Dermatology Clinics and the consultants who work here are recognised by the main healthcare insurance providers.
Caring and friendly staff at clinic. I had a consultation with Liz where she carefully explained the options and costs for Botox . She was so gentle and I honestly didn't know she had administered it to me ! I'm really happy with the results ( my wrinkly old forehead had gone !! ) and will be back for My top ups
Claire O'Sullivan
2022-02-21
Such a professional and helpful service. I had a few problems with having to rearrange appointments due to COVID and they were so accommodating. I had my treatments done by Inga who was so lovely and reassuring, it made the whole process so much easier. She was simply excellent, and the treatments (FRAXEL laser) have been so effective that other people have even commented. Their prices are extremely reasonable as well, as I was prepared to pay much more after having looked online.
Really amazing service. Been twice and both times was impressed with service and treatment. They even went above and beyond over a bank holiday weekend to help me with a skim reaction just before my wedding! Great find if you live anywhere near Oxford.
Care and attention to how nervous my 16 year old daughter was prior to treatment was amazing. Staff were kind and courteous nothing too much trouble. Matt Potter the Surgeon was brilliant, my daughter said she did not feel the injection in her nose!! He was so good, totally distracting her that she never realised the surgery was done. Highly recommend.
Beverley Lindsay
2021-03-04
I have had two procedures done over 2 months. The whole team from reception, pa's, nurses and of course the doctors were excellent, very personable, friendly and efficient. I would definitely recommend this clinic based on my visits.
After searching for many dermatologists in Oxfordshire I met Dr Walker. He has been my dermatologist for the past two years and I have never looked back. Excellent!
Eduardo Pereira
2018-09-05